Stemcoaching voor sprekers & zangers
Leo Van Cleynenbreugel begeleidt jou bij het ontdekken van de mogelijkheden van je stem.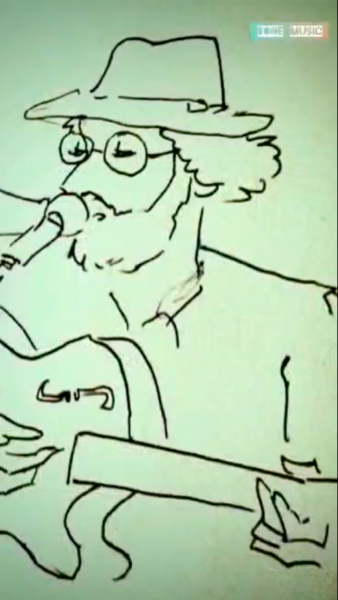 BONE MUSIC – a deep dive into the history of BLUES
A warm invitation to a living room concert in our living room on 26. November. Isfried Rodeyns sings and accompanies himself on 12-string guitar.
"There was a time when blues was not called blues, where European and African music bubbled into a hot mess, and where life and death still visited each other daily. With 'Bone Music', we dive into the deep past of the blues."
Welcome to this blues evening!
Doors: 19h30
Concert: 20h
Entrance: 6 euro
Address: vierlinden 1, 9940 Evergem
Please mail hallo@leovancleynenbreugel.be if you're coming, so we know how many seats and drinks to put up.
Een holistische benadering van stemtraining
Leo Van Cleynenbreugel is gecertifieerd Associate Teacher in Fitzmaurice Voicework™. Indien je je stem beter wil leren gebruiken, kan lichaamsgerichte stemtraining je concrete tools aanbieden om je stemgebruik makkelijker en efficiënter te maken.
Fitzmaurice Voicework™ is een holistische, lichaamsgerichte benadering van stemtraining. Deze aanpak vergroot je ademhalingscapaciteit, resonantie en flexibiliteit. Ook de verbinding met je emoties en je omgeving bij het spreken of zingen staan centraal in dit werk.
We werken in drie fasen: destructureren, restructureren en spelen. Deze drie pijlers uit Fitzmaurice Voicework™ benadert Leo op zijn unieke manier. Zijn aanpak kenmerkt zich door subtiliteit, empathie en speelsheid. Hij streeft met jou naar een autonoom en empatisch stemgebruik. Lees meer
Over Leo Van Cleynenbreugel
Leo Van Cleynenbreugel groeide omringd door klassieke muziek op. Zijn vader is koordirigent en zijn moeder leerde hem viool. Als knaapje zong hij in de Brusselse Opera. Na het afronden van de middelbare school ging hij naar de Universiteit Gent om Indologie (Hindi, Sanskriet) te studeren. Tijdens zijn studie heeft hij een jaar in India doorgebracht waar hij traditioneel theater studeerde en vrijwilligerswerk deed. Daarna begon hij zijn dramaopleiding aan de School of Arts (Gent), waar hij voor het eerst Fitzmaurice Voicework ™ heeft ervaren, met Peter Rouffaer als leraar. Nog voor het afstuderen aan de School of Arts was hij al gecertificeerd in dit werk, waaruit zijn passie blijkt.
Hij heeft gewerkt als stemleraar in Colombia, de VS, Ecuador, Cuba, Ierland, Palestina, India, Barcelona en België. Sociale gelijkheid, mystiek en traumaheling zijn belangrijke thema's die zijn artistiek en educatief werk inspireren. Hij is gepassioneerd zanger, reiziger, en houdt ervan mensen te begeleiden bij het ontdekken van hun stem.
Vragen? Neem gerust contact op
© 2020 – 2023 Leo van Cleynenbreugel    /////    Met & ontworpen door Wild van Vorm